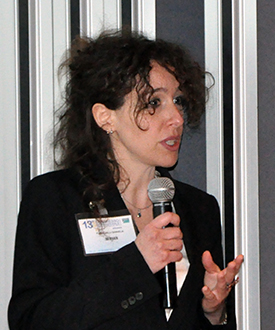 Daniela Fumagalli will join us in Riccione for the 8th ISVRA Congress.
It is a pleasure to have her lecturing in Riccione , as she is a leading Italian veterinary anaesthetist, an ISVRA instructor since 2008, and a friend.
Currently, Daniela is chief of anaesthesia at Dentalvet specialists in Desio (Italy).
She will lecture about latest news in intraoperative arterial blood pressure management in cats, and about pros and cons of isoflurane and propofol in cats. Honestly, you can't miss it !